Thanks for printing! Don't forget to come back to Seattle Great Wheel for fresh articles!
Purchase Tickets
Tickets for children 0-2 and seniors (65+) only available at ticket booth. Not available online.
VIP Gondola
1. The VIP gondola is our special luxury gondola with four leather bucket seats, a stereo system, and a glass floor. We do not take reservations for the VIP gondola.
2. The VIP gondola is available on a first-come, first-served basis, and tickets can be purchased online or at the ticket booth on the pier.
3. Tickets are $50 per person and each ticket also includes a champagne toast at Fisherman's Restaurant, a special VIP t-shirt , photo booth photos, and you will be personally escorted to the front of the line to board the wheel ASAP!
4. The VIP is guaranteed to be private for your personal group of up to 4 people; we cannot guarantee a private cabin in the regular cabin.
5. If you purchase your VIP tickets online, please be sure to follow the VIP ticket holder instructions printed on your tickets and check in FIRST at the Ticket Booth Will Call window so we can provide the front of the line service that comes with your ticket. Pier 57
On Alaskan Way
Hours & Directions
Take a ride on the iconic Seattle Great Wheel on Pier 57 and see the city of Seattle like never before. Each gondola can fit 8 people and provide an amazing ride that lights up the sky at night.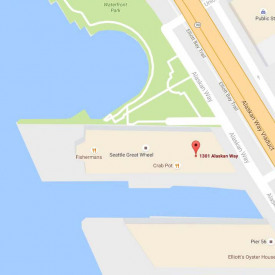 Hours of Operation
Fall/Winter/Spring Hours: Sept 12, 2017 to June 24, 2018
Monday-Thursday 11am-10pm
Friday 11am-12am
Saturday 10am-12am
Sunday 10am-10pm
*Last ride loads 10 minutes before closing time
Summer Hours: June 25, 2018 to Sept 9, 2018
Sun - Thurs: 10am - 11pm
Friday - Saturday: 10am-12am/midnight
*Last ride loads 10 minutes before closing time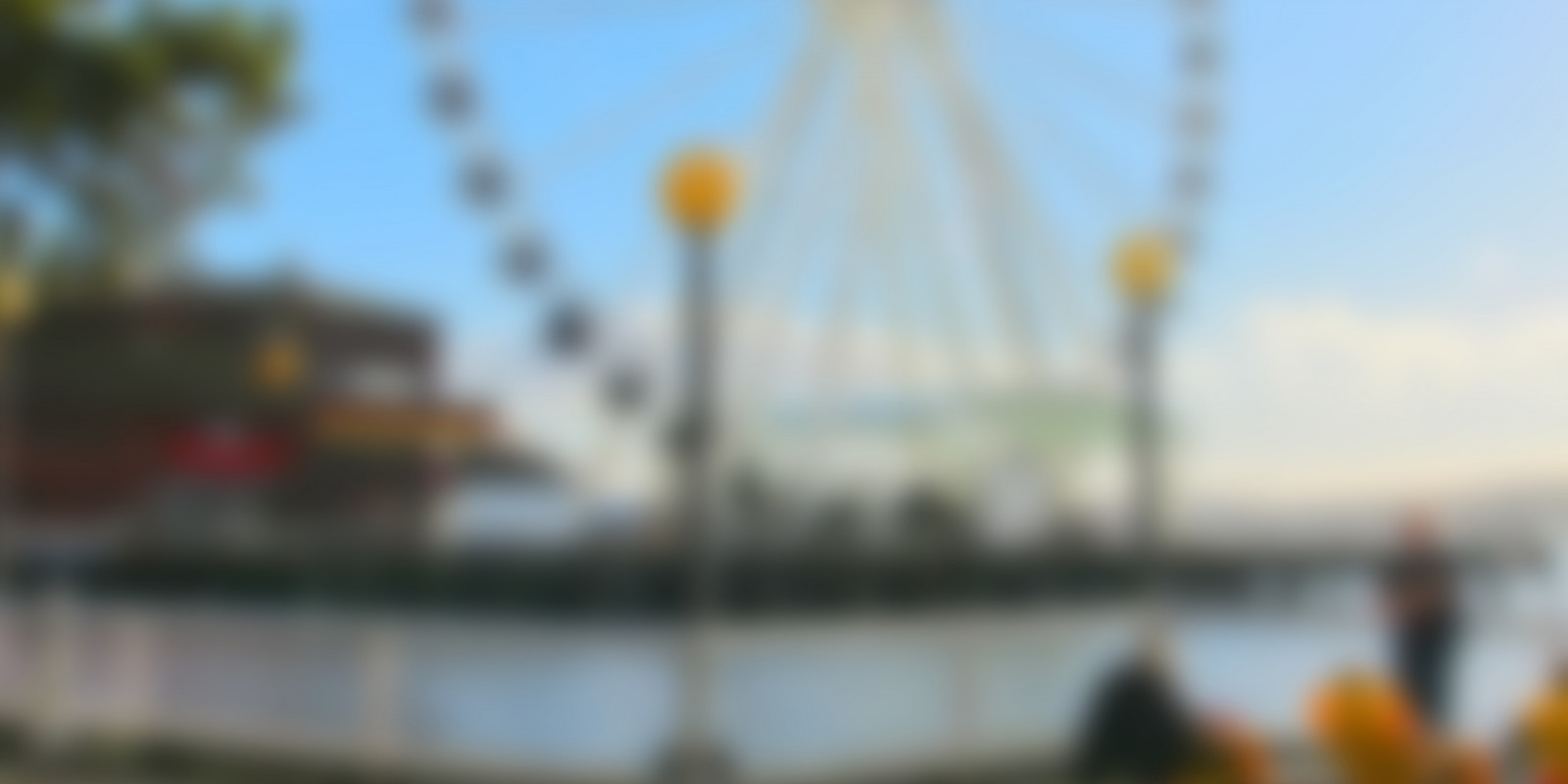 The Great Wheel Adventure
A Storybook of Adventure at the Great Wheel
The wondrous adventure of Gabe and Betty, two siblings who find themselves on a fun exploration of Seattle's most exciting spots. Beginning at The Seattle Great Wheel, the kids journey to the Aquarium, Elliot Bay, Seahawks' stadium, Mt. Rainer, Mariner's ballpark, the Space Needle, Pike Place Market, and much much more. This 36 page storybook is full of uplifting, colorful illustrations.
Authored by local entrepreneur Kyle Griffith and Illustrated by Ryan Hobson, this limited publication is a joyful read for all ages!

Learn More About The Book
Frequently Asked Questions
What are the hours of operation?
Our hours change based on the season. The current Spring 2018 operating hours are: Monday-Thursday: 11 AM-10 PM Friday: 11 AM-12 AM / Midnight Saturday: 10 AM-12 AM / Midnight Sunday: 10 AM-10 PM Summer operating hours July through Mid-September are: Sunday-Thursday 10 AM-11 PM Friday & Saturday 10 AM-12 AM/Midnight
How do I redeem my photo digital download?
If you purchased your photo from our photo booth, your photo receipt provided with the photo has a digital code on the bottom of the receipt that you can enter into the Picsolve.com website to download your photo. Go here to download your photo: https://www.picsolve.com/seattlegreatwheel
Where can I buy tickets?
You can purchase them at our ticket booth on the pier or right here on our website! Just click on the Buy Tickets button below the type of ticket you wish to purchase. If you don't want to wait in the ticket booth line, make sure to print out your tickets at home and have them in hand when you arrive on the pier. If you only have a confirmation code, you will have to wait in the ticket booth line to have your tickets printed. Tickets are general admission valid for any date or time that the wheel is open (excluding the by reservation only New Year's Eve Midnight Ride) and do not expire until used.
Do you offer special rates for groups?
We do not offer a group rate or discounts. All prices are as listed on the website.
What is your refund policy?
We're sorry, but the Seattle Great Wheel does not offer refunds or exchanges. Tickets are valid any day and any time!
Do I have to choose what day and time I want to ride when purchasing tickets online?
All of our tickets are general admission, and are valid any day and any time. They are not day nor time specific. You can use the tickets whenever you want, and they never expire!
View More Questions